When systems break down, leaders...
Stand Up! Step Up! Show Up!
Give your leaders the chance to step up!
Support them to accelerate their influence and increase their ability to lead.
Find out how we can serve you best
We partner with clients in a thought-provoking and creative process that inspires them to maximise their personal and professional potential.
We develop leaders which will shape the future of your company, create value and maximise their impact.
Our team will introduce new, business relevant concepts, encouraging participants to engage in their own personal journey of self-development.
Ask yourself: How many of my leaders are personally equipped to deliver in uncertain times and changing circumstances?
We are explorers at heart and leadership is our passion. 
JOY Medos, FOUNDER & Chief Executive Explorer
Join thousands of explorers
Over the years we have trained and coached thousands of people, from all 5 continents. Join us today and become part of the adventure.
Social Media Contact Options
Visit our social media sites and be updated. 
Our company and our engagements are based on the following values:
Curiosity
We have a desire to learn new things, to engage as lifelong learners, to understand about how things work, and to stay abreast of the latest product developments and technologies.
Collaboration
It reminds us that we won't thrive without recognising one another's strengths. To us, collaboration means 'listening and evolving together, helping and supporting each other for the sake of a collective goal; reciprocity.
Making a difference
We constantly push ourselves to be our best, we focus on solutions, and we approach every day inspired to make an impact through our talents, passion and hard work.
Trust
The trust and respect we have for each other infuses passion into everything we do. Opening our minds and combining our different backgrounds, experiences, world views and expertise make us better together.
organisations we worked with
Start working on your
leadership effectiveness
It's becoming increasingly clear that today's leaders and companies must adapt or will soon become irrelevant.
Our approach to capitalise on truly effective leadership, will help you close the gap between the rapidly accelerating world of VUCA and a business' ability to not only survive but thrive.
Cultivating an evolving mindset means learning to detach from a leadership consciousness that feels stable, certain and comfortable and being willing to embrace the uncertainty and flexibility inherent to complexity.
We are certified by The Leadership Circle, a company providing leadership assessments that create awareness and foster growth - contact us for more information. 
"The pessimist complains about the wind.
The optimist expects it to change.
The leader adjusts the sails."
– John Maxwell
Founder & Chief Executive Explorer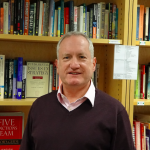 Leadership Effectiveness Coach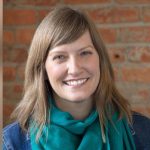 "Personal, engaging, business relevant, inspiring"
Joy and David work together in a perfect tandem, leading the audience through the story in a surprisingly lean way given the fact that it's delivered online. Also, what impressed me the most was the energy that they managed to create, keeping the audience engaged and even getting them to joke over the online chat! Each of them are wonderful leaders and great coaches on their own, but combined, they're amazing!
"Insightful and inspiring. Amazing to witness the engagement the team succeeded to create. Online doesn't have to be boring!
Explore with us how we can help your leaders and your organisation tackle the leadership challenges ahead of us. Let's talk!
Annagasse 3/3/31,
1010 Vienna, Austria
Tel: +43 660 818 4451
Tel: +44 796 722 8696